Kaniala & Melody Masoe
In 2006, Kaniala and Melody married and started their family. In 2009, they moved their family to Maui from Hilo in hopes of advancing Kaniala's music career. Unsure of where to start to look for musician work, Kaniala and Mel decided to take a walk through a'anapali to look for live hula and music. Kaniala began to sing at the Ka'anapali Beach Hotel, Hula Grill Ka'anapali, and was also introduced to the Wedding Industry where couples from around the world admired him and his music. Melody and the kids would join him on some of his gigs as hula dancers. From an early age, their children were introduced to Hula and joined their parents at as many performances as possible.
Kani and Mel both continue to have the same goal, which is to live by Hawaiian values and to perpetuate their culture through Hula and music. They have grown their love of performing into a production team of dancers and musicians that share in that same goal. The team they have is definitely not a work team but one big work 'ohana. Among their performing 'ohana you can find many talented individuals that contribute to their amazing and well-balanced product which show cases true culture. The unity of their group shines through in all of their performances.
When watching them perform, one can see various chants and dances including many original songs and chants that were composed by Kaniala. One of our favorites is 'O Moloka'i, a chant written by Kaniala as a tribute honoring Laka and the island of Moloka'i. Another original song that can be seen during their performance is Tradewinds of Aloha, a sweet hapa haole mele written by Kaniala's mother which speaks about the aloha spirit and how it flows through all of us like the cool island trade winds.
All of the dances performed in the show have ties to Kani and Mel's personal experiences as they have grown throughout the years as individuals, parents, musicians, and dancers. It is an amazing indirect way they tell their love story.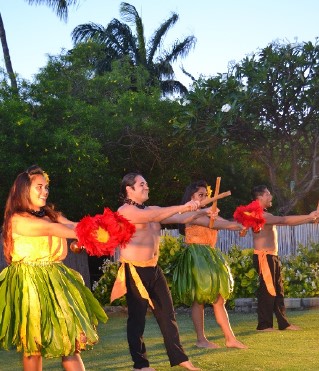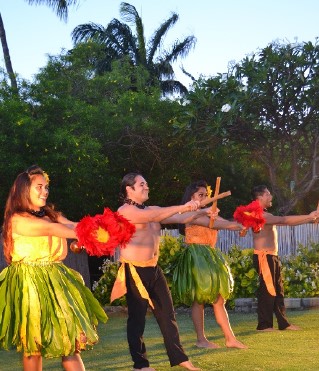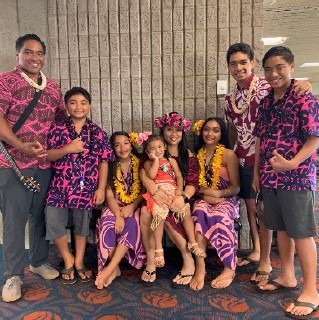 Get In Touch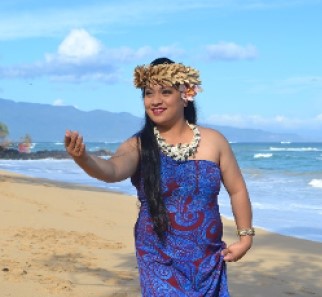 Ke Kani Malie
---
"The voices of our ancestors are ringing, telling us stories of old Hawaii. You can feel it in the wind. You can hear it in the rain. You can hear it in the beat of the Pahu. The gentle sounds of our 'aina and the elements that surround it remind us that our Kupuna, our ancestors, have paved a cultural path for us and our future as Hawaiian people. Ke Kani Malie is our canoe. Our dancers will guide us as a family through this cultural journey. We will teach our keiki, and strive to live like our Kupuna."
– Melody Malia Masoe